Football voice over, particularly the NFL, is one of favorite genres of voice over projects to work on. Pro football voice over requires a certain level of gravitas and swagger. The NFL voice over requires a sound that resonates with the hard working and gritty audience it attracts. Authenticity triumphs all in this case. NFL voiceovers fuel off of attitude. It is the voice actors job to display the right attitude given a combination of: music, creative direction, visual reference and story.
I've had the pleasure of working on the Kansas City Chiefs voice over projects for a few years now. Each spot they create has a great story behind it. Each spot has a certain tone and cadence. The NFL voice over requires fierce pace and cadence. During the session, my approach was to connect deeply with the story. The story of the history behind the city itself. To listen for the cadence in the roars at the stadium and to feel it.
At times, football voice over projects challenge the voice actor to find a balance between being a die hard fan and an authentic sounding motivational "guru". Really, it's delivering with a strong sense of humility and pride. Kansas City Chiefs were very big on their connection with pride. True pride, in a quality voice over, can make even the disbeliever- believe and that's the power of a good football voice over sound.
As I continue to work on my particular NFL voice over sound, I often reflect on the years it took delivering my specific cadence, tone and maturity. The practice comes in handy, if you're ever up to it, practice reading an NFL voice over script in 3 different emotions: intimate, hard sell and real. Each one will give you a different sense of pride and spirit. It's often called upon us as sports voiceover actors to be able to deliver these 3 particular style of reads. My personal favorite is the intimate voice over read. Intimate reads have a powerful way of delivering the right feel for a motivational football voice over commercial. The rawness, the subtly and softness all seem to blend well.
The Kansas City Chiefs voice over projects continue to help me grow as a voice actor. I am able to practice various emotions and deliveries as the team progresses and finds it truest believers. It's a true pleasure working on these spots. They usually allow me to express my poetic side with enough gravitas to keep a healthy balance of humility and pride. Don't be afraid to explore your own humility and pride during your next nfl voiceover read.
Get raw. Get connected. Get heard.
Make sure to subscribe to my YouTube Page Here.
Checkout my YouTube Playlist Here!
Tap "Voice Actor" then "Video Demos" in the navigation bar above to watch more demos similar to Kansas City Chiefs NFL pro football sports voice over actor from professional actor Kabir Singh.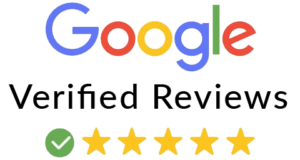 https://kabirsvoice.com/wp-content/uploads/2019/06/nfl-pro-football-kansas-city-chiefs-sports-voice-over-actor-and-voiceovers-talent-for-hire-1.png
720
1280
Kabir Singh
https://kabirsvoice.com/wp-content/uploads/2018/09/LogoTransparent-300x115.png
Kabir Singh
2020-11-19 15:50:41
2022-05-30 14:08:32
Kansas City Chiefs NFL Football Voice Over