Church Worship: True & Better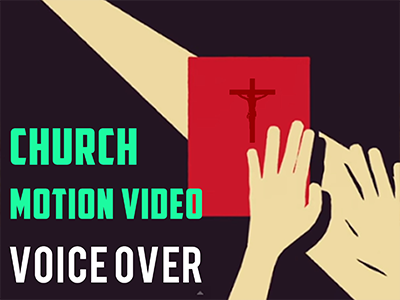 True and Better by Dan Stevers was a "viral" modern Christian Church motion background video created in 2013. The voice over can best be described as: reflective, warm, calm, caring, passionate and real. It has been over 5 years since the release of this video and I still get church media clients who reference it. Many churches' pay for digital rights and use the video during their service. True and Better launched my "worship voice over" career. Over the years, I have come to cherish this genre in audio/video production and appreciate its art.
Performing voice over for worship backgrounds can be challenging. Often they require a build in pace, energy and vocal "aggression." Motion worship requires a voice actor to really connect with the gospel and to be able to share these biblical stories with love and purity. To prepare for these types of reads, I like to listen to the music bed the director is considering. The music helps guide the poetic cadence of each line and simplifies the transitions from one stanza to the next. I have done many Christian motion backgrounds and worship graphics over the years, each one is unique. Some videos are soft and story like, others are empowering and of "preacher" like energy. My favorite is a soft to loud build in energy and volume. The climax being at the very end, right before ending the piece softly and intimately.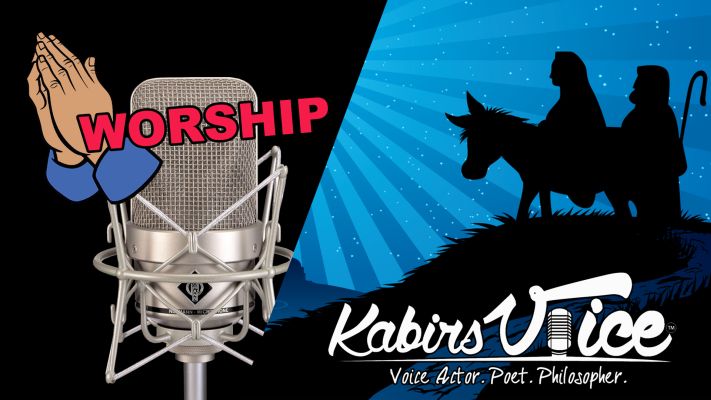 True and Better is beautiful piece. I had the opportunity to hear it live in a mega church and it was magical. The words, by Dan Stevers, captured church member's hearts and minds and lifted their spirits for Easter service. I loving doing voice overs for church and worship groups. It allows me to connect with my spiritual side. It allows me to share a message of hope and love. In the industry, I have become branded as the go to urban voiceover actor for worship media and church videos. With a poetic sound, I do my best to deliver the message carefully and elegantly- complementing the motion graphics and backgrounds.
VO: Kabir Singh
Client: Dan Stevers
Director/Producer: https://www.danstevers.com/
Make sure to subscribe to my YouTube Page Here.
Checkout my YouTube Playlist Here!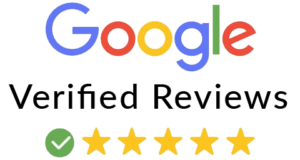 https://kabirsvoice.com/wp-content/uploads/2018/09/easy-christmas-christian-church-modern-worship-media-motion-powerpoint-backgrounds-video.png
300
400
Kabir Singh
https://kabirsvoice.com/wp-content/uploads/2018/09/LogoTransparent-300x115.png
Kabir Singh
2020-10-19 05:32:47
2021-11-29 13:56:48
Church Worship: True & Better