I love voicing college and university voice over projects. One of the most important factors in voicing a project that targets teens and young adults is that you have to sound authentic. Real. Raw. There has to be a sense of relatability and conversational pace that the voice reflects. Inspiration is almost always a common theme that producers and writers strive to convey. To be able to inspire the listener. What is it about inspiration that's so attractive? I have learned that not everyone can communicate inspiration authentically. It takes us years of practice to communicate inspiration to someone else. Many of these productions thirst for a voice over talent that can truly inspire the listener to be great.
In a sea full of attention grabbing commercials and advertisements how does a university standout among its competitors when delivering their message of inspiration? University of Dayton did a great job in producing their advertising campaign. The writers really focused on words that inspire. I remember in the voice over session for the University of Dayton, the directors and creative heads had me reflect on personal experiences of inspiration to bring out an authentic read. The Dayton voice over demo reflects an inspired individual connecting with inspiring young minds.
The University of Dayton Ohio is truly a remarkable place. I visited the campus for the first time in 2018 and I fell in love with its spirit. The diversity on campus and its vast infrastructure was inspiring. Its history is rich and deep. I understood why there was such a strong connection among its alumni. Having voiced a few projects for colleges in the Midwest, the university of Dayton voice over project was among one of my favorites.
I have a great respect for many college and universities throughout this country because of the level of commitment to opportunities for young people. I always research the history and alumni network for each voice over project I get for a university or college. These details tell a great story and that story is vital to my understanding of the writer's connection.
Make sure to subscribe to my YouTube Page Here.
Checkout my YouTube Playlist Here!
Kabir Singh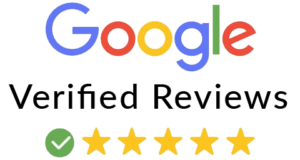 https://kabirsvoice.com/wp-content/uploads/2018/12/university-of-dayton-ohio-voice-over-actor-video-demo.jpg
225
400
Kabir Singh
https://kabirsvoice.com/wp-content/uploads/2018/09/LogoTransparent-300x115.png
Kabir Singh
2020-10-31 17:07:14
2021-11-29 14:01:17
University of Dayton Ohio Voice Over Talent