When clients hire voice actors, they may not always know exactly what they are looking for. Producers are inflexed with constant banner ads that say "voice actors for hire" yet finding the right voice for the project can often be a serious adventure. With the plethora of casting sites such as Voices.com and Voice123, many producers end up casting multiple talent for the same spot before narrowing down their final choice.
The Olympia Washington voiceover project was a pleasure to work on. The producers were very kind and generous in their direction. They narrowed their final decision down to myself and another female talent. As any professional voiceover actor may know, sometimes the right voice is not always the voice you imagined. As strong as the female talent was, the producers felt that my smart millennial sound along with the strength of a male voice actor really lifted the spot to life. Just having a good sounding commercial voice is not good enough. Voice over actors most also have: range, acting skills, communication skills, good studio setups and copy compression skills. The producer felt I was a good combination of all those skills.
The smart and cool millennial sound is very popular nowadays. In certain industries such as: tourism, beverages, fashion and education- the smart millennial voice outshines the rest. For those that hire voiceover talent regularly, you are well versed in listing clear and specific casting specs. All in the hopes that once you put all the pieces together you realize your production is exactly what you imagined. Hiring voice actors online has never been easier. This was one of the first projects for State tourism board and they were extremely satisfied with the end of production.
The inspiring and motivational content created by the producers did a great job in showcasing my range within such specific vocal print–Young Millennial. My goal is to show this range in every voice acting demo reel I create. To showcase that my voice can be poetic and raw but it can also be intelligent and honest.
Don't be afraid to show your vocal range. It's what makes you – you.
Make sure to subscribe to my YouTube Page Here.
Checkout my YouTube Playlist Here!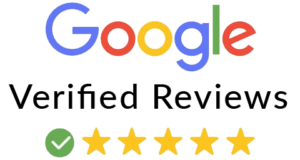 https://kabirsvoice.com/wp-content/uploads/2019/03/celebrity-voice-over-actors-talent-for-hire-online-olympia-washington-demo-1.jpg
1080
1920
Kabir Singh
https://kabirsvoice.com/wp-content/uploads/2018/09/LogoTransparent-300x115.png
Kabir Singh
2020-11-11 15:28:28
2021-11-29 14:04:17
Experience Olympia Washington Voice Actor