NFL Voice Over: An Inside Look at the Kansas City Chiefs' Super Bowl Preview Ad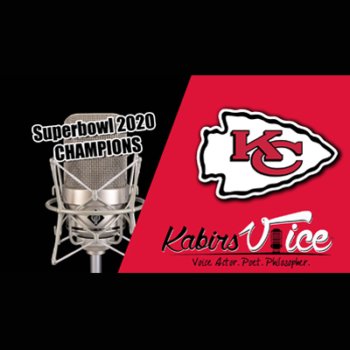 After the Kansas City Chiefs won the 2019 AFC championship game, they needed to create an electrifying commercial that would build hype for Super Bowl LIV. An ordinary ad would not cut it. An ordinary NFL voice over would not cut it.
Just like the team itself, the ad had to look and sound like a champion.
It had to be bold, confident and upbeat. It had to energize fans and attract TV viewers. So, when it came time for the Chiefs to hire voice over talent for the ad, the goal couldn't be clearer. They needed an outstanding voice over performance for an outstanding Superbowl performance by the soon-to-be NFL Champions.
As the voice artist for this ad, I want to take a moment to break it down and identify what makes it successful from an NFL voice over perspective.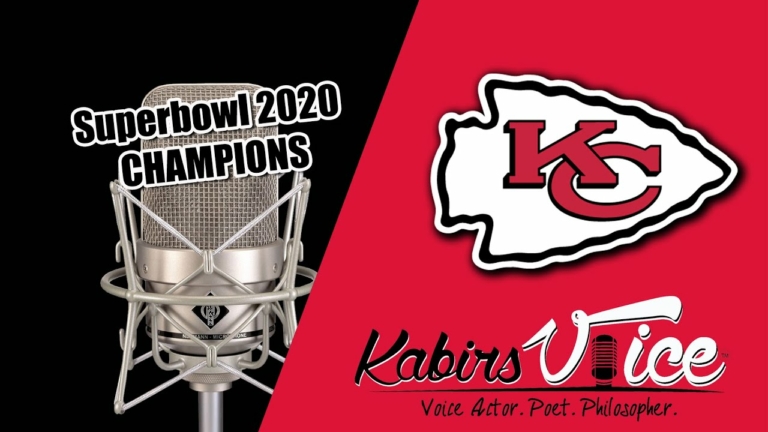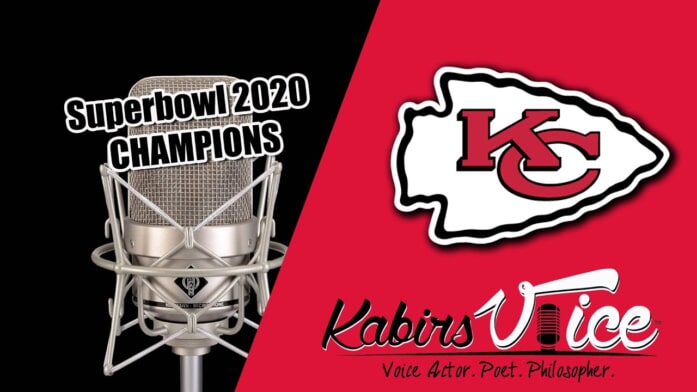 Some background behind the NFL voice over
For the Chiefs' Super Bowl preview ad, the NFL voice over was cast and produced using traditional voiceover methods and structures: a voiceover agency located in Los Angeles, CA.
In looking for a voice artist, the team and voiceover agency knew the qualities that would make the ad successful: a cool narrator voice that sounded youthful, energetic, hopeful and fun. They also wanted an urban and/or an African American voice over to reflect the Chiefs' diverse, multi-cultural and loyal fan base.
Too often, NFL voice overs tend to sound stodgy or too serious. But the Chiefs were vying for their first Super Bowl win in 50 years. So they needed something fresher and younger.
But what is a 'cool narrator voice?'
It's easy for any client to say they want a voice over to sound cool or young. But what does that actually mean?
A voice artist may have qualities about their voice that make them right for the role. But that's only part of it. A professional voice over artist knows how to adjust the tone and cadence of their voice to reinforce the message being expressed.
A cool narrator voice is one that knows rhythm and music. A cool narrator voice understands how to control the beats to the sentences in which he/she performs voice acting.
In the case of the Chiefs' commercial, the narrator needed to sound as cool and interesting as the fans who support the team, and as cool as the beloved players on the team.
Defining young male voice talent for an NFL voice over
The Chiefs' ad also needed to sound youthful. So, what exactly does that mean in this context?
I am often described as a young male voice talent. But a young male voice talent doesn't have to sound childish or young. A young male voice talent can also sound mature and have authority. An understanding of climactic situations and high-pressure situations allows that maturity to come out on the microphone.
The end result is a narrator that sounds energetic, but composed … passionate, but mature … all the hallmarks of leaders and champions, just like the Chiefs themselves.
PRO TIP: When doing NFL voice over auditions, try to study the NFL team's attitude and marketing. See if you can find the angle of attitude. Does the team provoke maximum authority? Does the team have a more subtle approach and an intimate approach to their marketing?
Subscribe to our YouTube channel for more tips from professional voice over artist, poet and philosopher Kabir Singh.
Checkout my YouTube Playlist Here!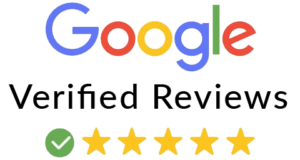 https://kabirsvoice.com/wp-content/uploads/2020/07/Kabirs-Template_K-City-Chiefs_400x400.jpg
400
400
Kabir Singh
https://kabirsvoice.com/wp-content/uploads/2018/09/LogoTransparent-300x115.png
Kabir Singh
2020-12-03 12:12:56
2022-05-30 13:59:41
NFL Voice Over: An Inside Look at the Kansas City Chiefs' Super Bowl Preview Ad