Hire a Voice Actor – National Car Commercial
: Mazda
For producers and automotive brands, it can be a challenge to hire a voice actor who is a perfect fit for a national car commercial. When an ad is played nationally, it often needs to resonate with a wide spectrum of audiences and demographics. And since every car brand – and every model – have a unique personality, then the car commercial voice needs to perfectly represent (and reinforce) that brand.
I recently had the pleasure of serving as the Mazda commercial narrator in a new ad promoting the CX-30 2.5 Turbo. The client was looking to hire a voice actor that didn't sound like "a traditional car guy." And, just as important, the car commercial voice needed to fit the "mood" and message of the ad, which has an atmospheric and almost poetic vibe to grab the attention of viewers.
In this post, I want to break down the fundamental reasons that made this Mazda car commercial voice a success, and what producers should look for when they need to hire a voice actor for any automotive ad.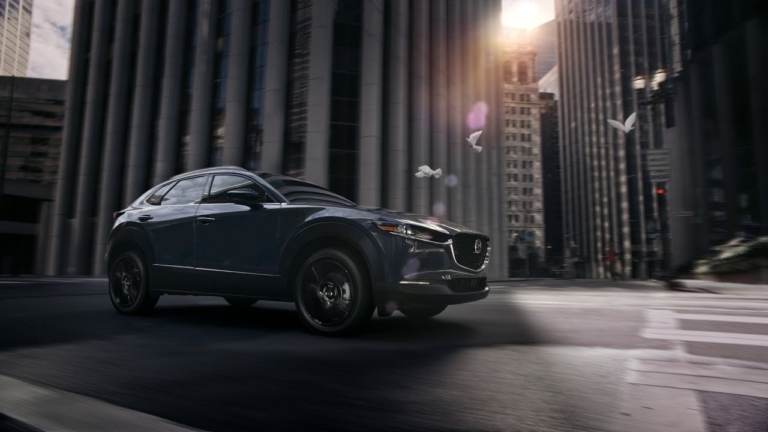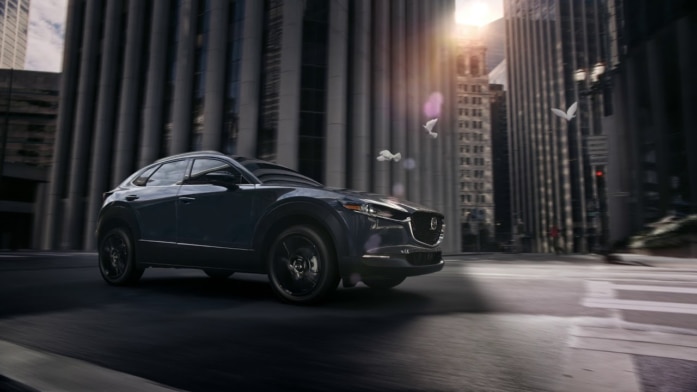 Authenticity is key
I mentioned above that the Mazda CX-30 commercial producers didn't want a conventional male voice over that sounded like a traditional car guy. But what exactly does this mean?
It all comes down to authenticity.
The old-fashioned car commercial voice doesn't cut it for a brand that wants to break away from the mold. You know the sound: salesy, fast-talking, a bit loud – more like a car dealer, rather than a sophisticated car brand. The goal of the Mazda CX-30 commercial wasn't to push some limited-time deal. It was to create awareness of the brand. As such, the producers wanted an authentic voice that had a cool confidence and style – a regular-sounding person, but someone who sounds confident in themselves, much like the car itself.
That authenticity is so important for any national car commercial, no matter what the brand. When a voice sounds inauthentic, you start losing the trust and attention of the audience.
Find a tone that fits the message
Take note of the copy in the Mazda commercial: "Rewards are given to the swift … the perceptive … and the daring." The ad is speaking directly to the audience, creating intrigue and appealing to people's own sensibilities. Can you imagine if the car commercial voice had sounded brash or overly excited? It wouldn't fit. Worse yet, it would ruin the entire feel of the ad.
Producers: when you need to hire a voice actor for a national car commercial, it's so important to make sure that the voice talent can express the tone you're aiming for – and do it authentically. This is where it pays to carefully review the talent's previous work, or have them read some demo copy, to hear the full range of their voice.
Hire a voice actor who elevates the commercial
A good voice talent doesn't just "fit" the commercial. They elevate it and make it even better. Much like a traditional actor elevates a movie script, a great actor can take a car commercial voice to a level you didn't expect.
Choosing that kind of talent doesn't need to be an instinctual decision. The producers behind the Mazda CX-30 commercial hired me because they were familiar with my work and my abilities. They were confident that I would provide the perfect Mazda car commercial voice, because they carefully reviewed my demos for numerous other clients. This careful review is so important to the hiring process, no matter what kind of voice or sound you're looking for. It ensures that you'll find a voice talent who resonates with your audience and makes your brand even more appealing.